Mentor & Leadership Development Program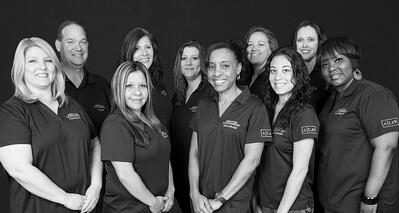 Mentors pictured in back row: John Shelley, Sheri Middlemas, Kirsten Piechotta, Ann Richardson, Kelley Dodge
Mentees pictured in front row: Diana El-Qasses, Desiree Joye, Nicehlle Johnson, Brandee Williams, Miranda Page-Plummer
The purpose of the Mentor & Leadership Development Program (referred to as MLD Program) is to identify future firm leaders within the existing employee population and partner them with an experienced Manager-Mentor in order to develop the skills needed to thrive in a leadership role. Upon completion of this 24-week program, participants obtain the tools and resources needed to be an effective and productive leader within ALAW. Through one-on-one and group interactions, candidates fully and conspicuously demonstrate their qualification for elevation to the next level.
Mentee Highlight: Brandee Williams
In her capacity as a Foreclosure Sales Supervisor, Brandee Williams was a top pick for the inaugural Mentor & Leadership Development Program. Brandee has been integral to the success of the Foreclosure Sales Department since joining the firm in June 2012. Immediately recognized as a natural leader, Brandee quickly became the "go-to" person for her teammates. Taking on the role of Senior Legal Assistant in May 2013, Brandee worked diligently to ensure that no sale was left behind while assisting with the creation of tracking and reporting around all sales functions. Her tenacity and strong leadership skills earned Brandee the title of FC Sales Supervisor in August 2013. Almost immediately after becoming a supervisor, Mrs. Williams was tasked with actioning a backlog of 1400+ sale resets. Leading her team, the backlog was completed in less than four weeks, and sale resets remain current to date. While an active participant in the MLD program, Brandee has recently been promoted to Post-Foreclosure Sales Department Manager, overseeing Sale Results, Sale Resets, Vacates, Third Party Funds and CT Tracking for Florida foreclosures.
Throughout her experience with ALAW, Brandee has taken each obstacle as a learning opportunity, consistently demonstrating her knowledge, skills, integrity and fortitude, as well as her capacity to lead her team to success. When asked to describe the benefits of the MLD Program and how the program has factored into her new role as a firm manager, Brandee stated, "The Mentor & Leadership Development Program has been a crucial tool in my new role as a firm manager. The guidance and friendship that comes along with the MLD program is one of a kind. I have learned so many useful resources, exercises and advice from my mentor's management experience that I know will greatly influence my own success as a manager".
Brandee Williams is the epitome of why the Mentor & Leadership Development Program was created; she is a true upcoming leader within the ALAW family.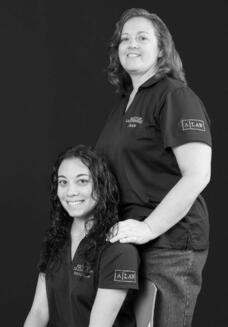 Mentor Highlight: Ann Richardson
Employed in the banking industry since 1987, Ann Richardson has worked in Plaintiff law firms since 1988 handling collections, deficiency actions, bankruptcy and foreclosures. With more than 21 years of management experience, including six years with ALAW, Ann's thoughts regarding managing and mentoring simply stated are "the more time and effort you put into training, coaching and mentoring your staff, the better your results will be. Always look 'at home' for a cause. Ninety percent of the time, the reason one of your employees is struggling or failing is because you as a manager failed to do something. Don't be a grenade thrower. Get all the facts to all sides of the story before escalating an issue". Ann is participating in the Mentor & Leadership Development Program because she hopes to gain the satisfaction of being able to help others outside of her own team grow within the firm.
Congratulations Brandee, and thank you Ann! With the success of the first Mentor & Leadership Development Program, the Committee is excited to expand opportunities firm-wide and strongly encourages participation from all areas of ALAW. The vision of the Mentor & Leadership Development Program is to foster and facilitate 100% retention of our firm's best and brightest. The success of this program will be tantamount to the recognition and support exhibited by firm Partners and all levels of management.